1 tag
stop cying
stop crying crazy girl don't you know? you are the world every time you feel unsure try and remember what you are
5 tags
I can't fall asleep
because I'm scared I will forget that I'm not allowed to eat tomorrow :|
Anonymous asked: i dooo. she is 19. but she doesnt really care or think anything of it. but i dont think i have a problem and neither do my parents. my therapist "brought it to my moms attention" once because i left the session to go puke but my mom was like haha she doesnt have a problem. shes normal weight. but anyway..
Anonymous asked: i honestly don't care who is home when i purge because no really cares in my house so it doesn't matter. but it bothers me when i purge at public places because i don't know those people. weird.
5 tags
Do you purge when no ones home or do you not care?
My sister purges and it bothers me.. why doesn't she care that the whole family can hear? 
3 tags
Every day it gets harder.
its been 6 days since my last binge 6 days since I have put food in my mouth to help swallow all of my pain and it gets harder everyday I know I will give in, slip up, I just know it and if I pretend that it won`t I am lying to myself that does not mean I should just stop  I have had 6 beautiful days, with no thoughts of ending my life and that is an accomplishment that is something to be...
1 tag
1 tag
I hate when I forget how much I hate you.
1 tag
how are you?
I'm fine you asked the question so you must care right? that's the only answer I can give you, that's the right answer  so I will lie for your sake but the truth is I don't remember what its like to feel fine I feel broken, defeated, hopeless, lost, alone, scared, trapped, tired tired of trying, tired of failing, tired of breaking my own promises, tired of letting...
5 tags
born to suffer
I want to close my eyes and dissolve  I want to stop thinking about suicide I want to stop remmembering a time when I had a chance still had the strength to fight  I want to look in the mirror and not feel like crying I don't want to be here any more
life is a game, you can't start over if you're...
1 tag
defeat
you get beat down enough times  you start preparing yourself to lose the opponent is always going to be better your best just wasn't good enough turn the lights out I want to go home
6 tags
Confessions of a binge eater
1. The meal isn't over when I am full, the meal is over when I hate myself
I got angry
You know what would really make me happy? If someone brutally murdered you and dismembered your body. sometimes I think about strangling you till you go unconscious and then repeatedly punching you in the face until you are unrecognisable. I hate you and will forever wish harm upon you, the thought of your suffering brings a smile to my face. If their is a hell I'm certain you will burn it...
7 tags
how I feel
I feel like I put everything I had into losing and maintaining my weight I made it the most important thing in my life and time after time I failed I lost the weight only to gain it back  so I gave up, I gave in and now I don't want to live in this body anymore I don't want other people to look at me I don't want to look at myself at 19 I feel like my time here has been...
magierhiland-deactivated2012082 asked: You're so beautiful, inside and out, and your Tumblr is lovely. I hope you're having a lovely week, dear. <3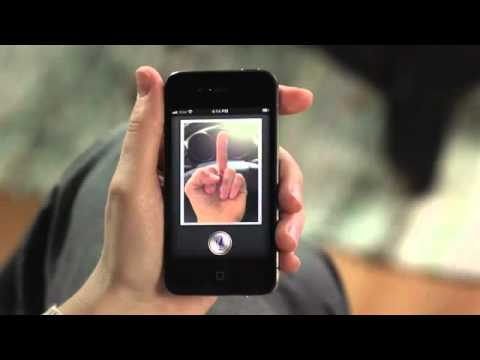 1 tag
you know what?
You know what I really cannot stand in another human being The happiness they feel when they see someone else doing poorly It makes them feel better about their lives and they enjoy talking about someone else's hardship and smile inside or laugh at them its like they cannot contain their own jealousy and bad feelings so they force it onto others if you tell them this, they become very...
Do you ever?
do you ever get this unsettling feeling in your body I can feel it in my chest and my head I leave it alone and hope that it goes away but it won't it stays and it keeps a hold on me it suffocates me the sensation is almost painful it casts a dark shadow over all my thoughts and no matter what I do it won't let go of me
Watch
magalomania: foodbeersexwhatever: I never realized how…messy..it gets. O_____________________O
1 tag
Love
Love eludes me  I see it on television or movies but never close enough to grab it, taste it, discover it and yet I'm so aware that I am lacking it that I need it to become a complete person I'm certain that the feeling is immense and powerful I want to care for another person  to laugh and cry and sit silently with them  to hold them to tease them to build them up to make...
600 reblogs
Of a picture of my body when I was thin IT'S KILLING ME everytime I see another note I want to fucking scream